It's March already and I have been somewhat busy catching up with regulars. It has been raining in Sydney for 10 days straight so I have had less opportunity to roller skate, and more opportunity to study. Currently, I'm accepting bookings Monday – Friday before midday and weekends before 5pm.  I rarely take on new clients, and if I do it will be because their communication is impeccable and it will be either a corporal punishment session or 2 hours of BDSM. This week I reconnected with a very special cross-dressing client who I hadn't seen in around 5 years. There are many images on this website in my blog of Jo Jo and so I jumped at the opportunity to play with her again. I think she makes a fabulous Dominatrix right?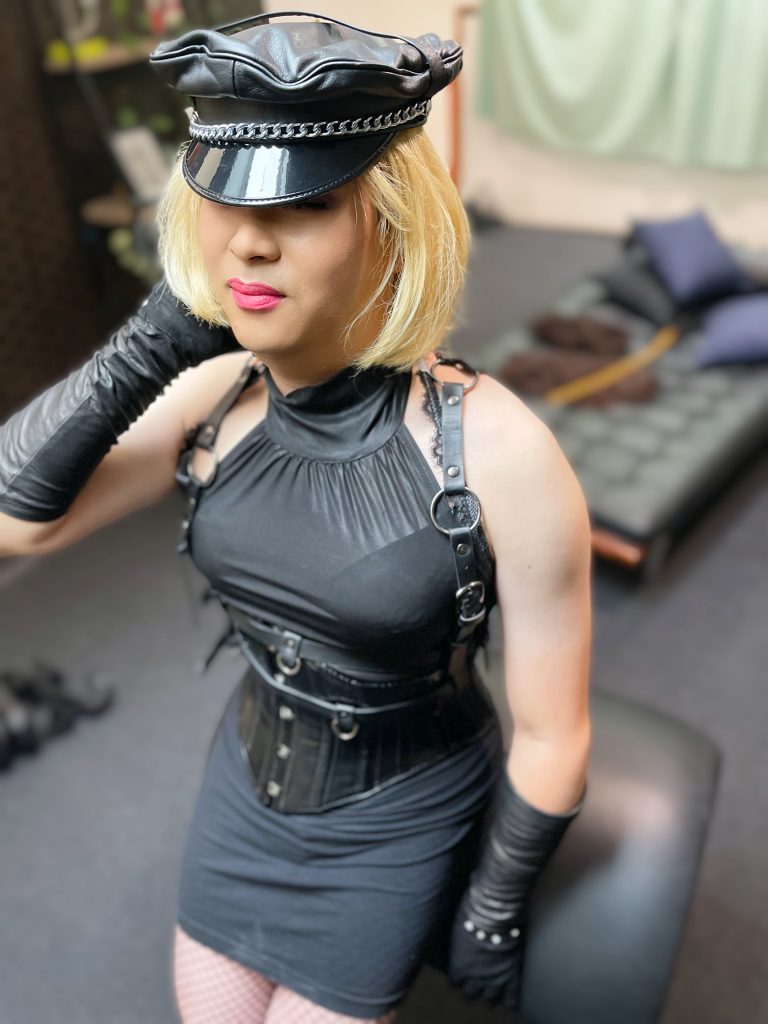 Another great way to spend a rainy day has been spanking naughty boys OTK. Of course, the gentleman pictured below requested 10 of the best, cold, as the warmup to his 3 hour session. I think the results of the cane on a virginal bottom such as this speak for themself. I have spent the last 3 – 4 years mostly using dragon canes for punishment, however this was a regular rattan cane and it really swung nicely. Being light in my hand I focussed on the golf type swing – loose hands and let the cane do all the work. Its so exciting when a slave takes a serious thrashing like this so well. Lately, I have been enjoying the aftercare of my corporal punishment bottoms. The final OTK happens after a shower whereupon I soothe the stripes with cream just like the nurse at school used to do.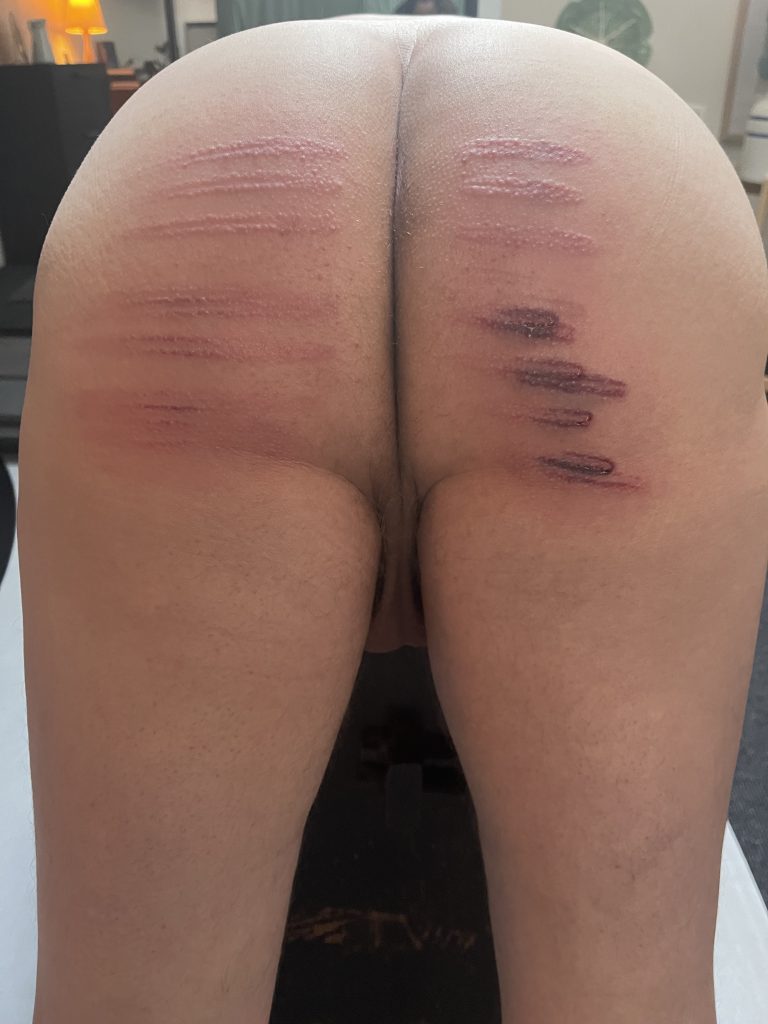 I am accepting new client requests of 2+ hours via email and text with 48 hours notice. I am desperate to tour Perth, Melbourne and Brisbane but with the world falling apart at this rate I really can't see it happening anytime soon. I hope everyone in NSW and QLD is safe from the flooding — if you are feeling generous please donate to any of the charities and gofundme's set up to help in Lismore. And last but not least… Vale Shane Warne. I'm so gutted, and welcome any conversation from fellow cricket tragics who are struggling.